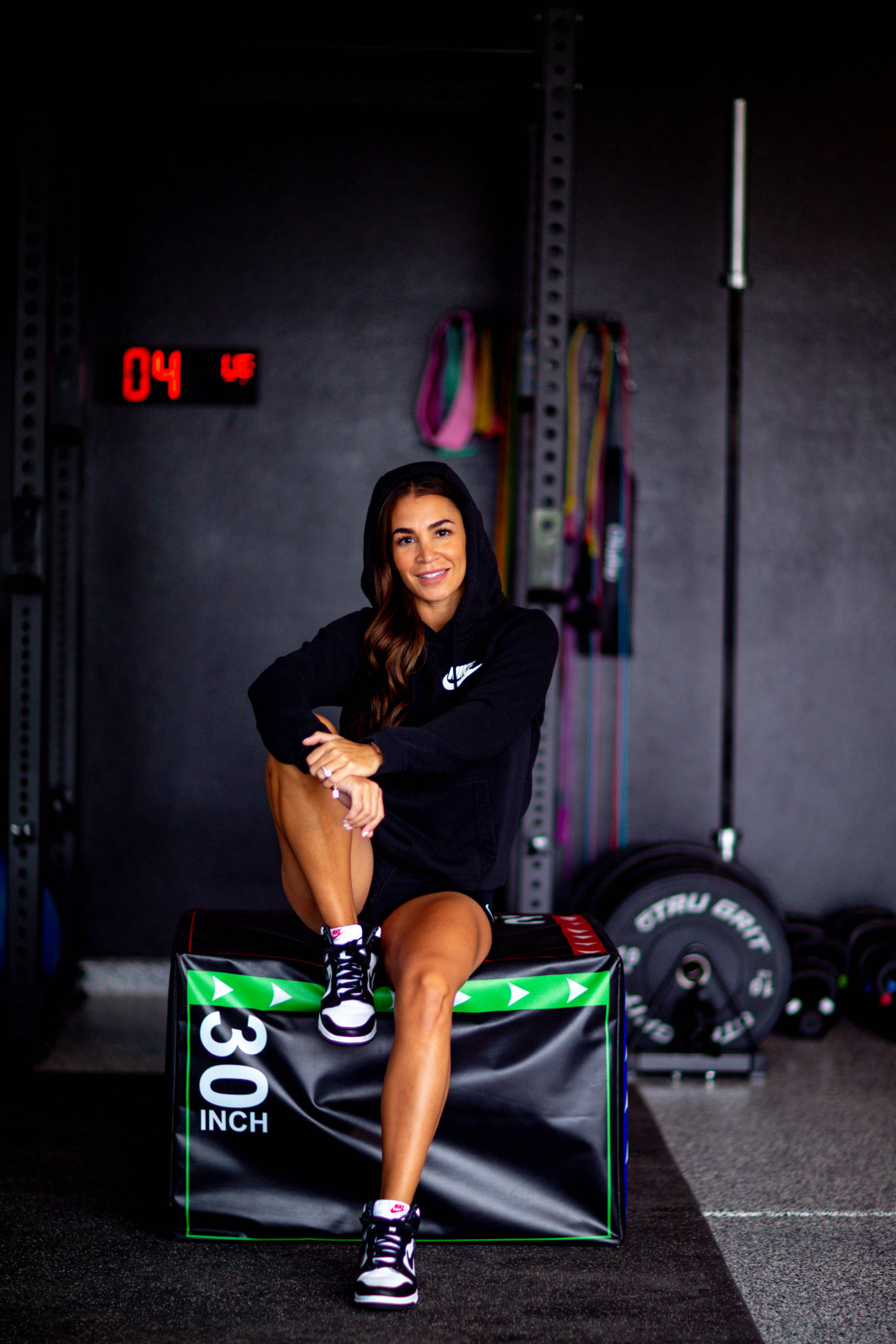 You are Motivated,
I'm here to cheer you on
You're tired of feeling overwhelmed and exhausted. You love your kiddo's but you desperately need some sacred time to reconnect with yourself
you deserve to feel energized,
inspired, and motivated.
Trust me, I've been there too. That's why I created Motivate – a program designed to help you reconnect with yourself and prioritize your well-being. Let me be your personal cheerleader as we work together to carve out sacred time just for you. Time to sweat, laugh, and maybe even cry a little (in a good way!). Don't let exhaustion and overwhelm hold you back. Join me on this journey to rediscover the amazing woman you are. Let's do this!
From beginner to experienced athletes, I've personally developed each of our programs to keep you feeling full, physically and emotionally: 
Nutrition
One on One Nutrition Coaching for those who want personalized support.
Fitness
Download our Motivate App for workouts & inspiration daily.
Make your meals your
Bestie
The Motivate app includes a nurition guide, but if you want one-on-one, personalized nutrition coaching and planning. I'm here to be your new meal planning bestie.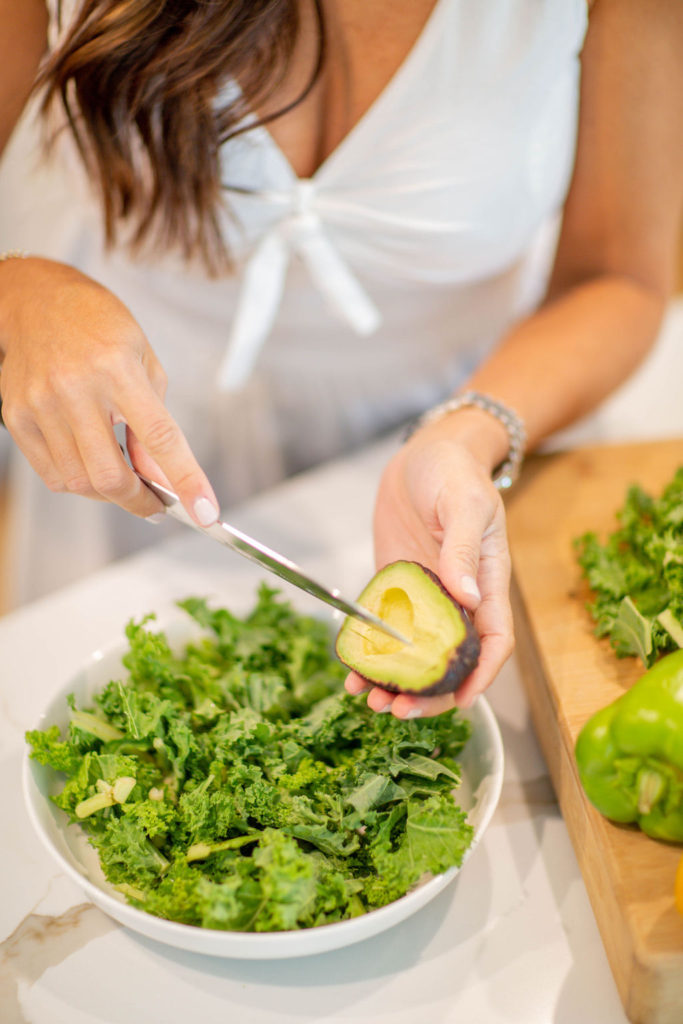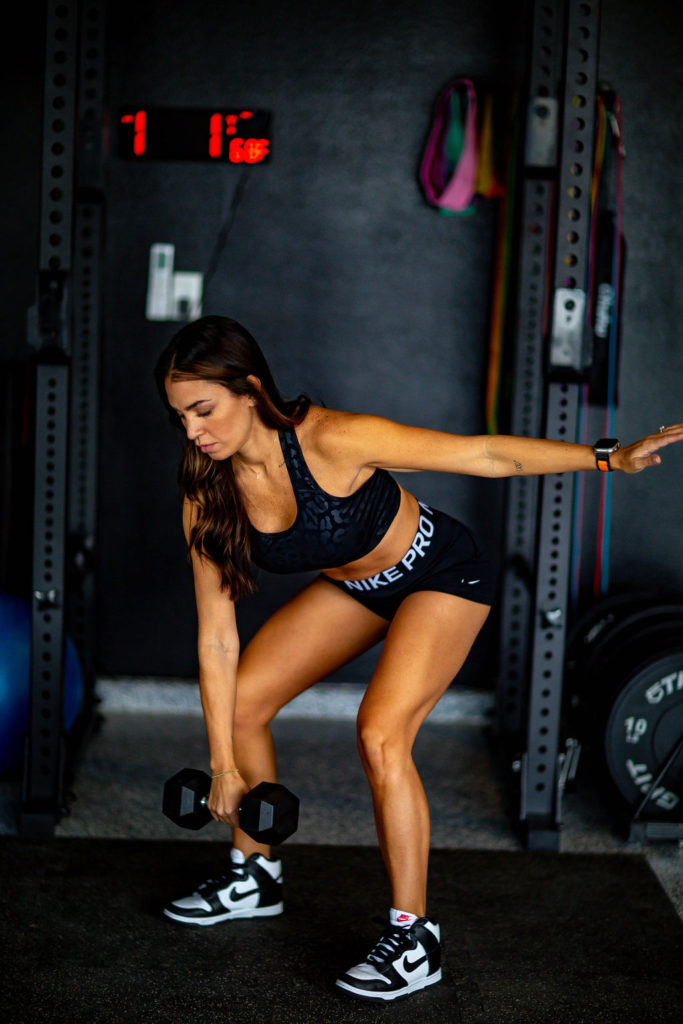 Our programs are designed for any level – beginner, intermediate or advanced – that want to strengthen their bodies and minds. Whether you're an endurance athlete, a runner, or just like variety in your workouts, we have something for you. Offering progressive approaches that focus on strength, coordination, balance and core strength so you can reach more advanced levels without injury or burnout.
Give yourself the best chance of success and ensure that all your hard work is paying off with a structured workout program! From targeting specific muscles to gradually building strength over time, following a well-crafted plan can help accelerate you towards greater physical health. As an added bonus, having structure in place will boost both confidence and motivation – taking away any guesswork or uncertainty about what exercises are beneficial for each session. Get started today on your journey toward achieving those fitness goals; trust us, it's worth it!
You are worthy of a little me-time
Start Your
Free 7 Day Trial
Before Karina, I was having a hard time losing weight. I used to struggle to get the weight off even though I was working out four times a week (HIIT training). My problem was that I wasn't eating enough, and I struggled to find the right foods I would like. I used to think if I didn't eat as much, I would lose weight, however it was the opposite. My body would keep the fat on for dear life until I met Karina; best decision ever! She helped me understand that eating more and eating the right kinds of foods would help me to lose easier. Not only did her tailored food plan help me to lose weight, but I lost it much quicker than I thought and now I have a better relationship with food. Thank you so much and I'm forever grateful.
Mi nombre es Ingrid Paúl, tengo 61 años y la razón por la que busqué los servicios de Karina fue porque necesitaba bajar de peso no solo por salud sino porque a medida que vamos envejeciendo se pierde masa muscular. Bajé aproximadamente 10 libras con su plan de alimentación combinado con su rutina de ejercicios. Eliminé el azúcar, las harinas, y alimentos procesados. Actualmente como sano y trato de evitar alimentos que me hacen daño. Son cambios sencillos que ella te da, pero importantes. Actualmente me siento con más energía, tengo masa muscular y me siento mucho mejor.
My name is Luis Tovar, and I am 62 years old. I started Karina's plan not only because I needed to lose weight, but also because I wanted to learn how to start eating healthy. She provided me with a diet plan and exercise routine which I did and still doing. She definitely knows how to help you with selecting quality foods and encourages you to keep going!
Even though Karina is my wife, and this might sound biased, I truly believe she is very talented and knows what she's talking about. I used to work in the nightclub industry which meant long nights, alcohol, lots of caffeine, long hours without eating, and late-night fast-food binging. This led me to gain weight and lots of inflammation. This was not the lifestyle that I wanted. I decided to quit the nightlife and began my healthy journey. Karina guided me with my nutrition and workout routine. I was able to lose 18 lbs., lose body fat, and gain muscle! I believe in her, her programs, and that's why I vouch for her with my eyes closed!
Desde el primer día que empecé a entrenar con Karina, me encantó la forma en la que enfoca sus entrenamientos, la motivación constante por parte de ella a dar ese "extra" y sentir que si se puede lograr, es increíble! Más allá de los resultados y los cambios que noté en mi físico, el plan de Karina no solo es entrenamiento. También te enseña a comer, a medir porciones, y lo hace de una forma tan fácil que ya es algo que es parte de mi día a día y no me privo de nada. Antes solía entrenar por unas semanas y abandonaba, pero con Karina todo eso cambio. Karina
I reached out to Karina with a particular goal in mind. I wanted to look great for my planned vacation in Mexico with my husband. I was committed and ready to make changes both in my exercise routine and my nutrition. Karina guided me, explained everything thoroughly, and was my biggest cheerleader. I really loved the fact that she stays in contact and available to answer any questions that came up. I learned so much throughout the entire process. I was able to lose 16 pounds and I'm keeping them off forever!
I made a testimonial about myself because I also applied my knowledge and expertise to my own body. I began my own journey to improve and elevate my overall health. As a mom, I was seeking energy, better night sleep, less cravings, and a more toned body. Once I understood that being healthy is about having a balanced lifestyle, everything clicked into place. I was able to shed the extra body fat, feel energized, and feel more confident in my own skin.